Central Sales Limited is one of the largest and long standing Veterinary Distributers in Canada,
selling only to licensed veterinarians.

Our mission is to
provide the veterinary community with superior value, innovation and professional support and resources.
Proudly serving Companion Animal & Equine Veterinarians
since 1953.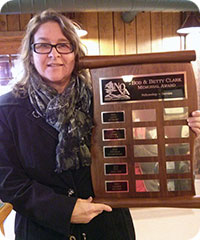 Congratulations to Lauren O'Leary
Winner of the 2014
Bob & Betty Clark Memorial Award
in recognition of industry support.